Chicago Senior Moving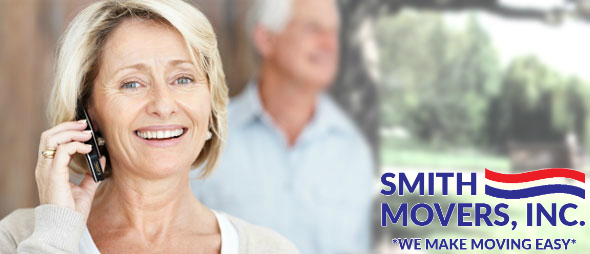 Smith Movers provides moving services to seniors in Chicago all the time. We know that moving senior citizens takes a very special kind of mover. Seniors need a special touch and have unique needs and require understanding and patience. Whether it's transitioning a loved one into an assisted living facility or just senior downsizing, Smith Movers Inc has a lot of experience working with senior citizens and every moving job is a quality job from beginning to end.
Working with an experienced mover ensures to make your move stress free and the elderly need as little stress in there lives as possible. We offer Chicago moving services, packing and any special requests that many seniors may require help with. We can handle the entire move as well as the unpacking services to make it easy and hassle free. We work with the family and residents to be sure your home is set up as you need. Our employees are kind, compassionate workers with the positive attitude necessary while making this tough transition.
As preferred movers in Assisted living facilities across the greater Chicago area many already know about the quality moving services we provide. Let us spare you the details and we can handle every aspect of your move for you. We look forward to discussing your senior moving needs with you. We will always treat every customer with respect all moving customers are to be treated like one of the family. That's the impression we want to leave you with at Smith Movers Inc.
Call us today at (773)874-1616